The triple room is a bright and sunny spacious room. Wide room with three single beds can be split into double bed plus a single bed. The room is provided with TV, Wi-Fi, heating, air conditioning and ventilation blades. Private bathroom which is opposite door to the room and is completely private for the double room only.
It is recommended for a long stay, as it is the largest.
The guests room can enjoy their private terrace adorned with plants and flowers and provided with outdoor furniture. There, smoking is allowed.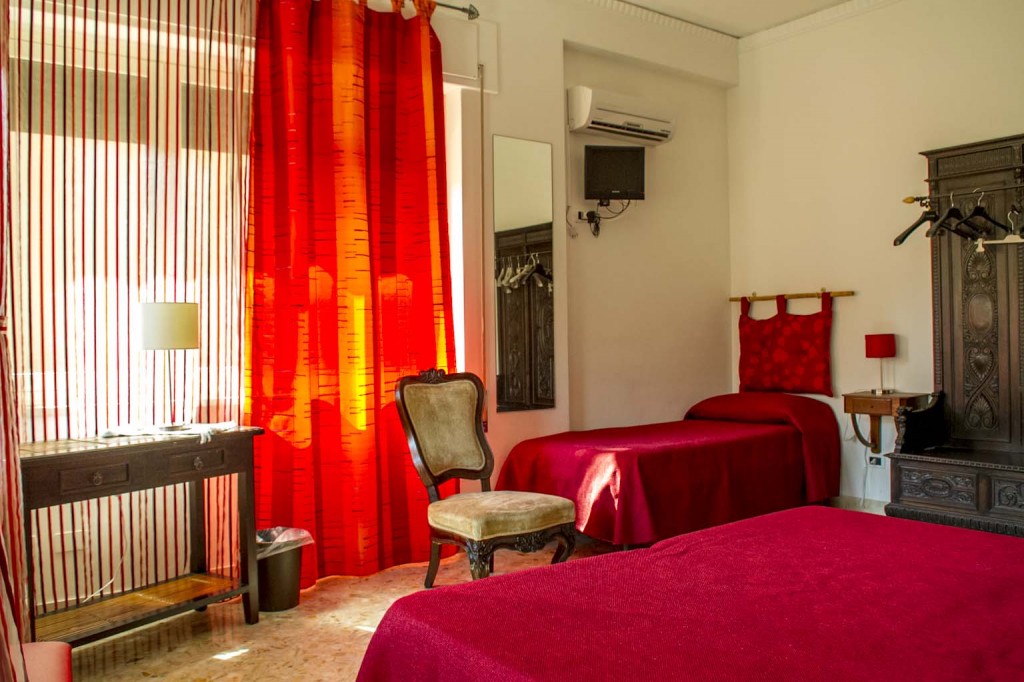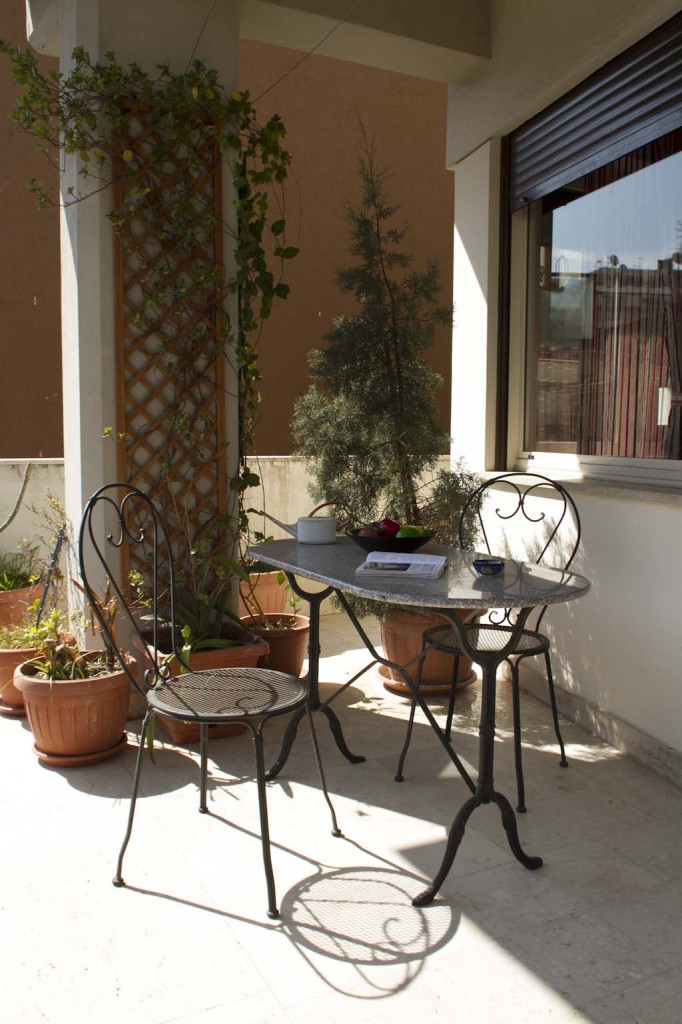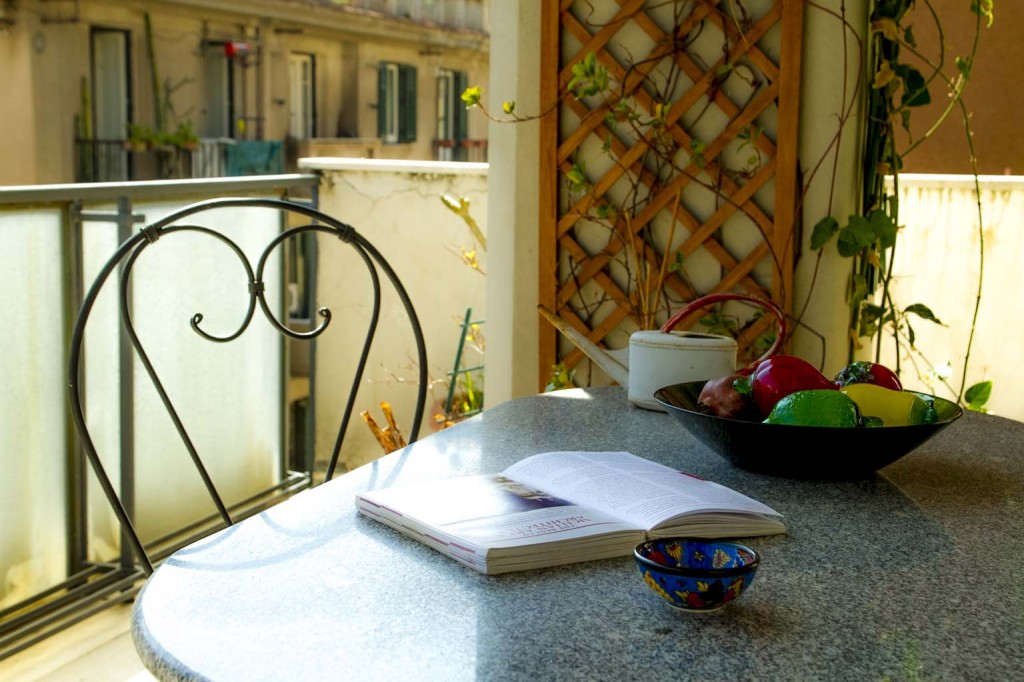 Altri servizi/Altre Stanze